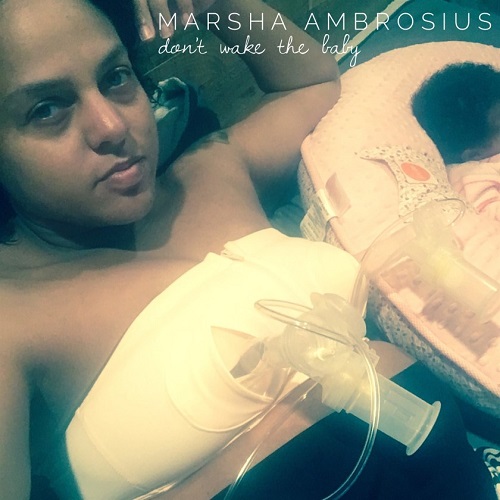 Despite being a new mom, Marsha Ambrosius is still in the mood. She makes that point emphatically on her brand new song "Don't Wake the Baby".
In the below Instagram post, she explained in more detail just what the song is all about:
Motherhood is such a beautiful experience. EVERYTHING! From making the baby, nurturing and caring for the growing life inside to holding them in your arms! My baby #NYLA came at the right time… her father @dezsofly came at the right time 👀 PERFECTION!!! Through the ups and downs, no matter what, we're staying forever… With a double breast pump bra on and giant panties I've never felt sexier!!! "…I'm gon git some d*ck tonight…" #DONTWAKETHEBABY SPOTIFY, iTunes GET IT NOW Don't Wake the Baby – Single by Marsha Ambrosius https://itun.es/us/-qZjib Produced by @demjointz & me, written by me for Mothers!!! 💕💕💕 #internationalwomensday
In addition to the new music, Marsha Ambrosius is getting ready to head out on the M.E. Tour alongside Eric Benet. Thing will kick off later this month.