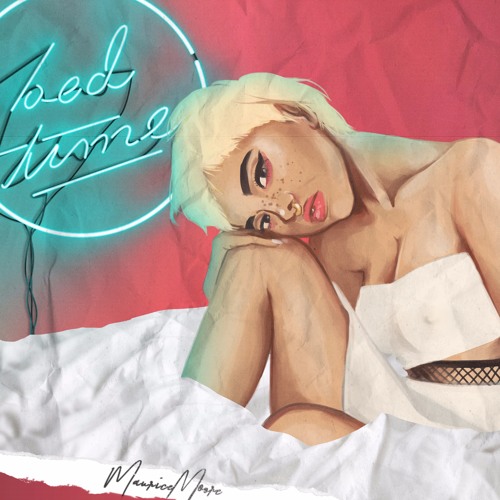 Just one week after being featured on fellow Stxryteller Collective member JYDN's romantic cut "Proof," TSNMI Mob's Maurice Moore slows the tempo and turns up on the heat on a new single titled "Bed Time."
"Bed Time" is a heavy, slow banger that's made for after-hours enjoyment. Unlike other vocalists who run headfirst at the ladies with over-the-top brags, Moore stays calm and confident while working up his lady with his silky vocals and flawless delivery.
Moore is currently in Austin, Texas performing at SXSW tonight, March 15, at Ibiza for the ASCAP Urban Showcase.
The Black Canadian award nominee has worked for the likes of Kehlani, Trey Songz, Immature, and 7x Grammy-Winning Producers The Underdogs, to name a few. His highly anticipated debut album should hopefully release later this year.