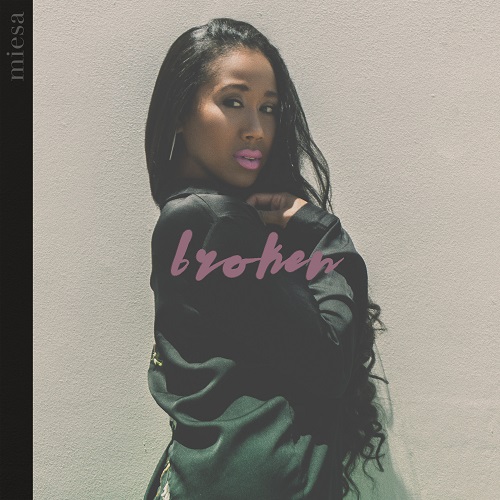 Emerging r&b singer Miesa pays homage to the r&b vocal stylings of the 90's with her vulnerable new single called "Broken". The song captures audiences through a tale of unkept promises and nods to new beginnings.
Miesa adds about the creation of the song: "'Broken' is a perfect mix of both the old and new me, both musically and emotionally. Getting back in the studio with my team to record, 'Broken,' was like finally getting to hang out with your close friends after being away on vacation. It just felt good and we picked up right where we left off."
After touring with SoMo and Stanaj and being dubbed as a Rising Artist by TIDAL, Miesa is poised to take things to ever greater heights.