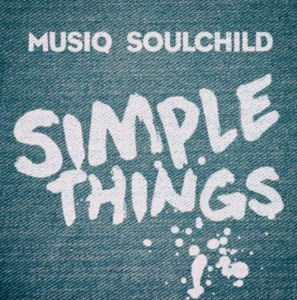 Soul star Musiq Soulchild returns today with his brand new single "Simple Things". Following in the success of previous single "I Do", the Grammy nominated singer wastes no time in getting new material out.
"Simple Things" is set to be the first single from his upcoming project which will release via eOne / SoulStar Music Company. The song was written by Musiq himself and produced by J. Troy. It's all about not taking the small things in life for granted.
Additionally, Musiq Soulchild headlines the Nu Soul Revival Tour, which kicks off tonight in Raleigh, NC and wraps up on April 8 in Jacksonville, FL. Also on the bill are Lyfe Jennings, Kindred The Family Soul and Avery*Sunshine, with other guests in select cities.
Musiq Soulchild received a Grammy Nomination once again this year for the hit single "I Do". The song was included on his album "Life on Earth" which released in 2016 and was his first independent album.