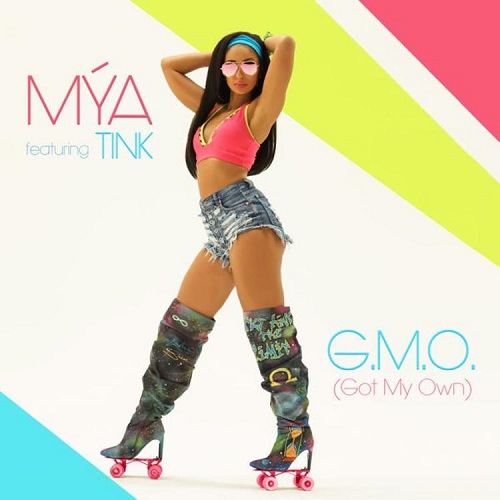 After the release of two independent and impactful albums over the past few years, r&b veteran Mya returns with the brand new single "G.M.O. (Got My Own)" featuring Tink.
Mya turns things up a notch on the song and alongside Tink, creates a fun and empowering ladies anthem. The single, which was not included on her album "T.K.O. (The Knock Out)" from earlier this year, was produced by Lamar "MyGuyMars" Edwards & Resource and written by Mýa Harrison, Trinity Home (Tink) & Lamar "MyGuyMars" Edwards.
Stay tuned for our upcoming interview with Mya, where we talked to her about the new single, as well as more new music she's working on.