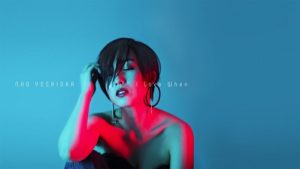 New York-based Japanese songstress​ Nao Yoshioka has just released her sensual ​lead single "I Love When" from her upcoming​ third album "The Truth" set to come out this Fall. The ​soul bearing​ R&B ballad ​was produced by Swizz Beatz protégé​ Tyrone "Musicman Ty" Johnson, who has previously worked with Alicia Keys, Snoop Dogg. The singer adds about the song:
​"After my parents went through a painful and tough divorce, I became very guarded and skeptical of love. But eventually I witnessed true love prevailing when my parents rediscovered that special feeling that they could not deny and got remarried! This inspired me to write 'I Love When​.' When you're with someone you truly love, all these emotions flood in. From the goosebumps you get from the slight tough of their hand to being lost in their embrace, I hope "I Love When" transports the listeners to that special place."​
On the upcoming album, Nao Yoshioka also recruited Grammy nominated producers Khari Mateen and Carolyn Malachi to help her tell her most personal ​stories yet. This project finds Yoshioka letting go of all restrictions to finally tell the stories she's been wanting to share.​