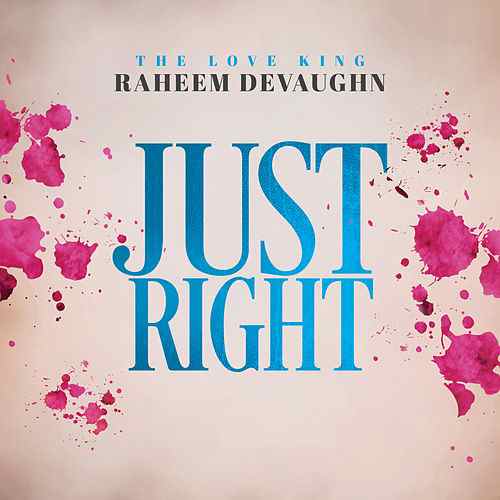 When Raheem DeVaughn linked up with producer Tim Kelley to sign on to be a part of his division at the SRG-ILS Group, we were expecting magic to be created between the two. Raheem's epic new single "Just Right" is validation that we were on the right track.
The song is a sensual love song where Raheem reminds his woman all of the reasons that make her so perfect. The song was produced by Tim and the piano laden beat provides a perfect backdrop.
This is the first single from his anticipated "Decade of a Love King 2" album. Even though he just released the first "Decade of a Love King" album late last year, Raheem is already to share more new music with his fans.
This should come as no surprise since the self proclaimed "Love King" is one of the hardest workers in the game! Stay tuned for more from the new album.