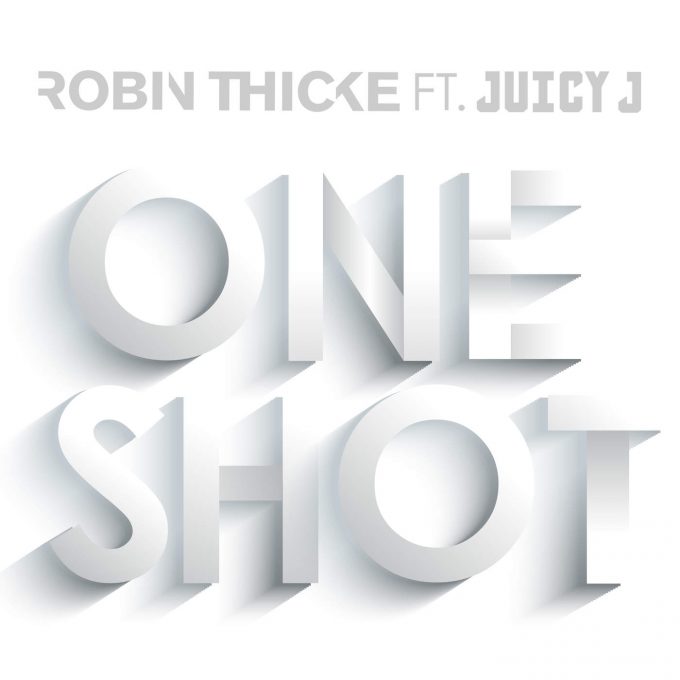 Robin Thicke returns with yet another brand new single on "One Shot" featuring rapper Juicy J. The uptempo jam features throwback rnb production and finds Thicke tapping into his vintage vocals.
The release of the new song follows another rap inspired collaboration he put out called "Deep" featuring Nas just a few weeks back. That song thought was more socially conscious, whereas the new one is all about the feel good.
Thicke is currently working on a new album which will be the follow up to "Paula" from 2014. He'll be looking to repair his image this time around following the bitter lawsuit he lost for "Blurred Lines" and also his highly publicized seperation from his wife.