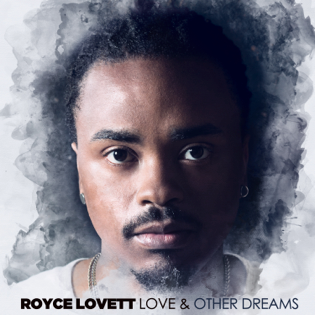 Check out the new single called "Up For Love" by Motown Gospel inspirational artist Royce Lovett. The song begins with a delicate beat as Royce's soulful delivery instantly takes hold. This simmering groove slips into artful verses before a powerful hook.
The singer has also announced that his upcoming album "Love & Other Dreams" will release on July 14th, 2017. The set was written and produced by Max Stark (Kirk Franklin, Tamela Mann and The Walls Group) and co-written by Lovett, the seven song album touches on the realities of life, but whether playful, mellow or tinged with melancholy, it is at all times hopeful and threaded with love. It's a genre-bending collection of music organically fusing hip-hop, soul, and rock to showcase Lovett's unmistakable voice, guitar-driven melodies and profound lyricism with a unique urban flair.
"When listeners hear this, I hope they walk away feeling encouraged and heroic," states Lovett. "I don't think music changes people. That comes from within. I do think that music can push them over the edge and bring them closer together though."
A Tallahassee native, Royce Lovett groomed his lyrical skills for years as an underground emcee and has been signed to Motown Gospel since 2014. He's toured the globe and performed alongside the likes of Wale, Vince Staples, George Clinton, and P-Funk in between releasing a series of independent albums culminating on 2015's Write It On The Wall and 2016's Love Wins for Motown Gospel. Receiving acclaim from BET, CBN, Jet Magazine, Rapzilla, and more, he stirred up an inimitable and inspirational style steeped in hip-hop poetry, inspirational soul, rock guitars, pop expanse, and gospel heart.