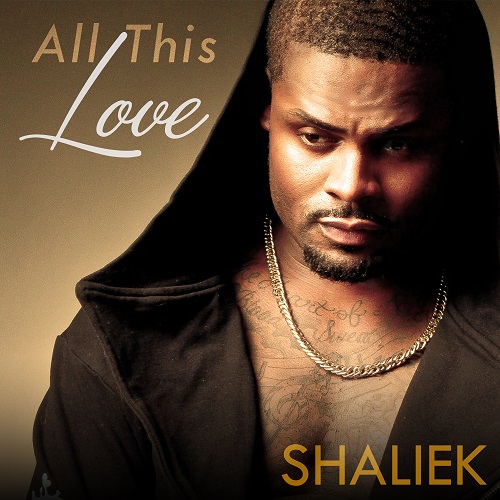 R&b singer Shaliek returns in a big way with his brand new single "All This Love". The song is a true embodiment of the characteristics he's portrayed since he first came out; stripped down and honest, soulful and effortless, but most important timeless.
In the creation of the new single, the singer wanted something that sounded nothing else like radio yet still remained true to his origins. The song will be available for digital download on February 24th, and is already picking up steam at radio. It will lead to the release of his sophomore album coming later this year.
If you're a frequent visitor of this site, you of course have seen Shaliek featured plenty of times in the past. His debut album "Blood Sweat Tears" netted him Soul Train Award nominations and featured the hit singles "The Past" and "Aint Supposed to Cry".