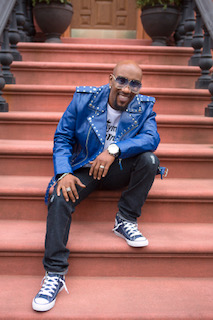 Soulful singer Show Tyme links up with legendary rapper Pharaohe Monch for a new Summer banger you'd swear was right out of the 90's. Their new collaboration is a remix of Show Tyme's current single "T.Y.L.A." (Take Your Love Away) and it's dripping in nostalgia. Most notably, the production has been sampled numerous times during the 90's, but that doesn't make the song stale at all.
The singer and emcee have been frequent collaborators on several of Monch's hits, including Desire, Push, Clap (One Day), just to name a few. Pharoahe is now returning the favor and guesting on the Show Tyme led song which is a remix from his debut album Love Truth out now on W.A.R. Media/Cold Rain.
What they've delivered is a summer time jam that blends perfectly R&B and hip hop like they've done so many times before.