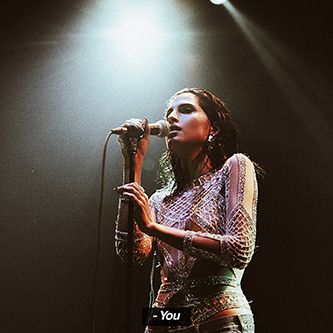 Check out the new single from Snoh Aalegra called "You". It's really hard to put into words how special this song is. "You" is a stunning ballad that is heartfelt and is guaranteed to touch your soul.
In her own words, Snoh describes the song: "'You' is a very special song to me. It's about the unconditional love you have for that person you can't live without. No matter how much pain they put you through, you're always right back in their arms."
This is the follow up to her single "I Want You Around" which released a couple of months back and had us equally as impressed. These new songs are the first music she's released since her debut album "FEELS" came out in 2017.
Snoh Aalegra was born to Persian parents and continues to carve out her own lane in making music she describes as cinematic soul.