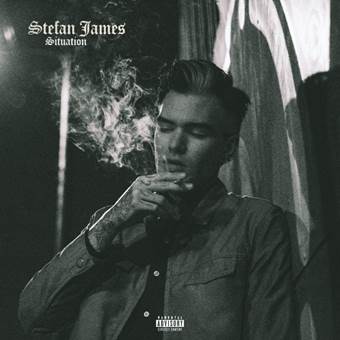 Republic Records latest r&b signee Stefan James has just unveiled his new single "Situation". Written as a reflection on the trials and tribulations of addiction, "Situation" contrasts delicate instrumentation against Stefan's entrancing R&B falsetto.
The 20 year old singer's music and lyrics pull from a life marred by tragic events, including battles with addiction and substance abuse, as well as the tragic loss of his older brother. Stefan turned to music to lead him on his road to recovery. Creating music enabled him to share this pain productively and poetically. Stefan adds:
"I've been there. When you're feeling down, just put a couple of my songs on and cry or smile. Whatever you have to do to get through that moment. You're not alone."
Further music from STEFAN JAMES is set for release this fall.