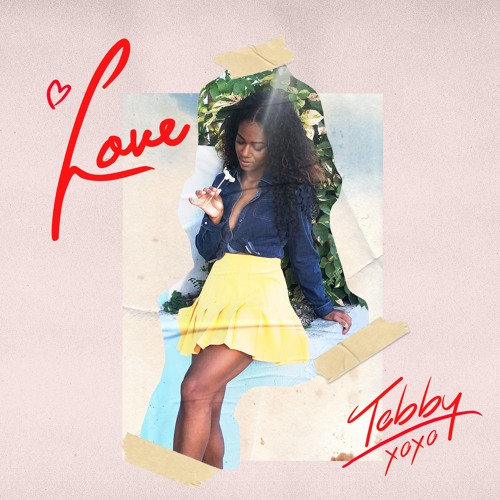 Emerging singer/songwriter Tebby has just released her latest single called "Love". The song is a smooth pop ballad that captures the thoughts and emotions present in the moment when you realize that you've found your perfect match, and is a great fit for your Valentine's Day playlist.
Tebby adds about the song:
"Love started out as a sad song, but mid-way through writing it, I had an epiphany to simply write about love itself. There are too many sad songs about love, so I gave love a different spin and wrote a song that celebrates the feeling of finding true love."
The new song follows in the footsteps of previously released songs "Feel Alright" and "Medicine", which is a duet with Jeremih.
Her smooth vocals, catchy melodies, honest lyrics, and infectious personality have made this Caribbean singer/songwriter one to watch. Tebby has performed internationally, opening up for Grammy Award winning singer Joss Stone, performing at Miami's annual Irie Weekend and Art Basel and the legendary B.B. Kings in NYC.
​She is a sought-after artist in The Bahamas showcasing at prominent events including the annual NCAA Tournament Battle For Atlantis, Miss Universe and most recently hosted the Official Draw for the FIFA Beach Soccer World Cup Bahamas 2017 which was broadcast live to over 200 countries worldwide. She is developing a strong international following across Africa, Latin America and the Caribbean.
Stay tuned for the upcoming release of her #LoveIsTheRemedyEP which will be out soon!