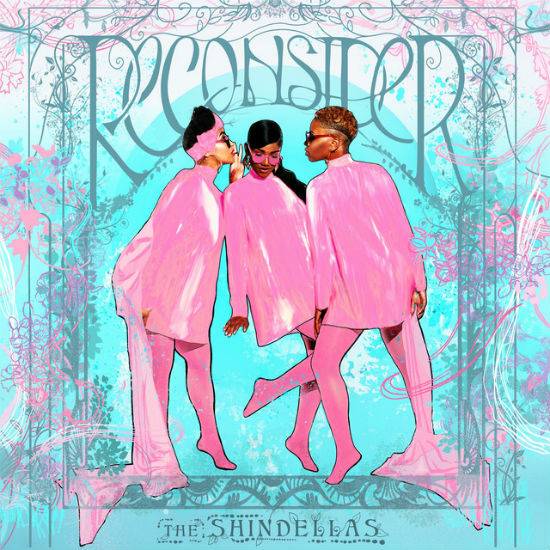 Nashville-based collective Weirdo Workshop is excited to present new female band The Shindellas. Introducing Stacy Johnson, Tamara Williams, and Kasi Jones, the trio is excited to release their debut single "Reconsider." Written and produced by multi-Grammy nominated songwriting-production team Louis York a.k.a. Chuck Harmony and Claude Kelly, the single is a sassy, fun, and "find yourself in a good relationship" type of song, with these songbirds harmonizing lyrics like "I don't care who you love…If he don't make you feel like a winner Reconsider!"
"Creating a platform for better representation of black women in music is very important to us. We've heard the disrespectful opinions being shared on conference calls and in board meetings. We've seen what gets the green light and what doesn't. We see the void in popular music. We've worked with the very best women in the music business so it's only fitting that Louis York makes a statement…through art. That statement is THESHINDELLAS! We hope people will really listen to "RECONSIDER", love it and add it to their lifestyles," states Chuck Harmony and Claude Kelly, Weirdo Workshop, Founders, and CEO.
If you're already a Weirdo Workshop fan, you've seen the ladies perform alongside Louis York in packed houses from Los Angeles, New York, Nashville, Chicago, and Atlanta among others.