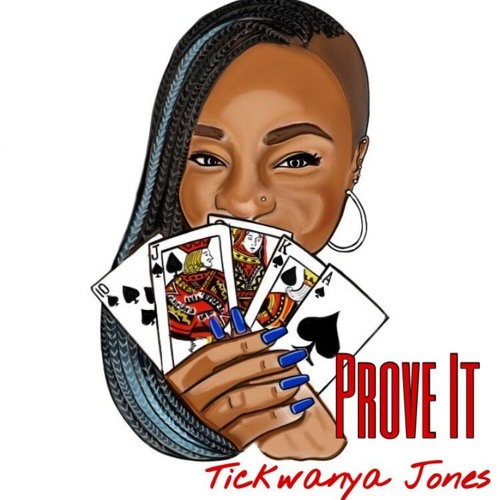 Check out the latest single from emerging r&b/soul singer Tickwanya Jones called "Prove It". The song effortlessly and tastefully meshes the trap sound that's current today, with booming vocals inspired by Aretha Franklin.
The Berklee College of Music graduate was raised on the Motown era hits, and possesses an undeniable vocal prowess, strong stage presence, and ability to captivate listeners serves as an asset both on and off the stage. We previously featured Tickwanya with her debut single "Love Me Better" back in 2015.
At Berklee, Tickwanya has performed in three consecutive Singers' Showcases, starred as Effie White in Dreamgirls, and has been featured in two videos on the Berklee College of Music YouTube channel. Recently Tickwanya had the honor of singing background vocals for R&B/Soul singer Ledisi, worked the 2015 ASCAP Rhythm & Soul Awards, and interned at the legendary Motown Records.
Tickwanya is not only a gifted singer and performer, but a talented songwriter as well. The styles of music she loves to write/perform are R&B/Soul and Pop. Tickwanya continues to write new songs each week in hopes to create the best and most authentic music that leaves listeners wanting more. Tickwanya wants her music to connect with listeners; and serve as a form of emotion/spiritual release, happiness, and relaxation.