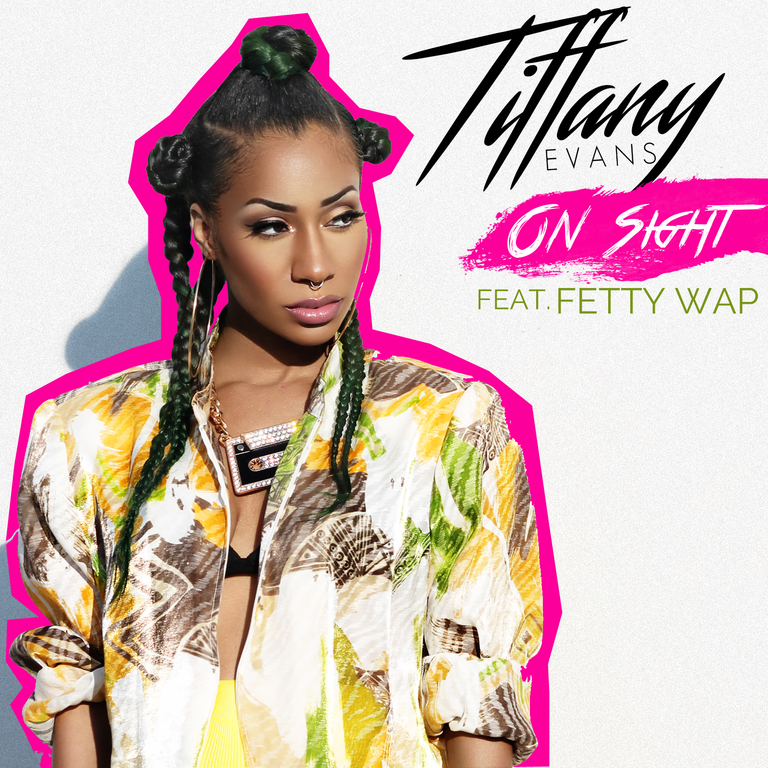 Singer/songwriter Tiffany Evans releases her new single "On Sight" featuring platinum-selling rapper Fetty Wap.The summer anthem is the first official single from Evans' forthcoming EP, All Me.
 
Speaking on her new single, Evans says, "'On Sight' is a fun and flirty track. When I started writing the song, I kept getting nostalgia. It took me to a place where I just wanted to dance and be cool. No stress."
 
"I instantly thought of Fetty Wap when I was recording the 'On Sight,'" says Evans on enlisting Fetty Wap for the track. "The tone of his voice is crazy to me, so I knew it would make perfect sense to put him on the record. He just naturally has that vibe that I was looking for."
 
All Me, will serve as the follow-up to Evans' fan-favorite EP, 143 (I Love You), which was released in 2013.