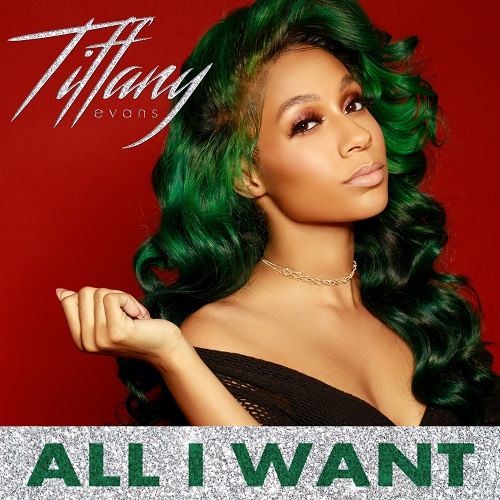 Veteran r&b singer Tiffany Evans has just released the new holiday song called "All I Want". The finger-snapping, bass-driven tune is Evans' first ever original Christmas song. She added:
"I wanted to make a song for Christmas that didn't have the traditional sound. This record is special to me because it's my very first Christmas song. My fans have always asked for me to do this, so this is my gift to them. Christmas is one of my favorite holidays. To me, it's a celebration of Jesus' love for the world. I enjoy spending time with those I hold close — my family and friends."
The new single is the follow up to Evans' recent collaboration with T-Pain on his song "Textin My Ex".
Currently, Tiffany Evans is in the studio working on a new project for release in 2018.