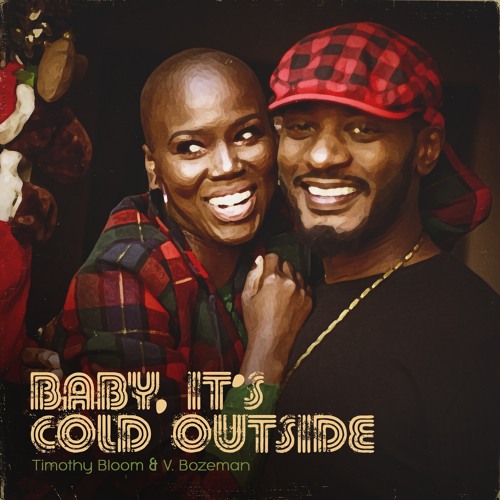 Singers Timothy Bloom and V. Bozeman have a track record of dynamic collaborations over the years, and they get together once again to add to that list. This time, the duo add their own unique spin to the timeless holiday classic "Baby It's Cold Outside".
The two previously collaborated on another holiday song back in 2015 with "Christmas Without You".
Most recently, Timothy Bloom released the song "Sweet Angel" at the end of 2016. The song appears on Bloom's latest EP release, disc-one, "The Beginning", from the upcoming trilogy series, "The Life Trilogy", via his label imprint, Beyond The Sky Music.
Meanwhile, we currently await the debut album from V. Bozeman. We interviewed her at the end of last year to get the scoop on the progress of that.