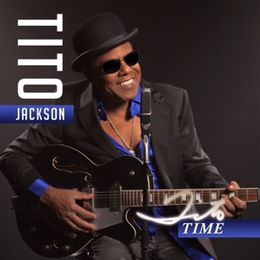 After having a career in music for over 50 years, the legend Tito Jackson started making his mark as a solo artist in 2016, placing solo music in the charts as the ninth and final Jackson family sibling with the smash hit single "Get It Baby" (featuring Big Daddy Kane).
He's now dropping another single, "On My Way Home" from his debut album TITO TIME, a project that he has been working on for some years and was started because his sons Taj, Taryll and TJ believed in their father.
Tito feels it's his time to shine and wants to bring his sound all over the world and he invites you to follow his journey!
In case you missed it, check out our interview with Tito Jackson last year, where he gave us all of his history as a solo artist.