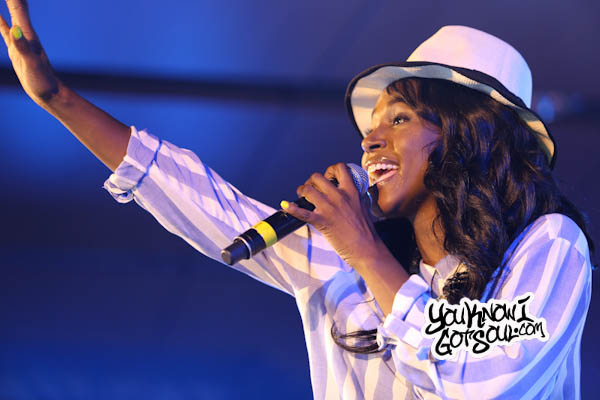 As a special treat for her fans, veteran R&B singer Tweet has brought back her popular "Tweet Tuesdays" series, which finds her digging in the vault to share unreleased music. She will do so all through the month of February as a lead up to her new single from her upcoming project.
First up in the series is an album version of her song "Way to Love". You might recall that she featured an alternate version of this song on her return EP "Simply Tweet" back in 2013. Take a listen to both versions and enjoy the subtle differences.
Tweet's new project will be her first release since she put out "Charlene" in 2016. Her career experienced a resurgence following the critical acclaim the album received, as she toured non stop.
In the meantime, stay tuned for more of the "Tweet Tuesdays" series as we find out what other goodies are in store!