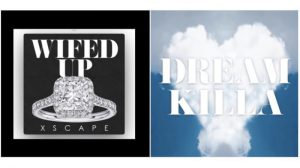 Legendary group Xscape are moving full speed ahead with their reunion. Recently, the group have released a pair of new songs, "Dream Killa", and "Wifed Up". Both songs were produced by Tricky Stewart, and the releases are listed as being from his RedZone Entertainment label.
Sadly enough, neither of the songs feature original group member Kandi Burress. For those who tuned into the group's docu-series on Bravo TV, it was hinted that she was not interested in recording new music with the group, so this may not come as a surprise. We do get the remaining three original members, Tameka "Tiny" Cottle, LaTocha Scott and Tamika Scott.
Regardless, the reunion has already been a massive success, and this is just the beginning. The group continues to tour alongside Monica and Tamar Braxton. Stay tuned for more info on an upcoming project.