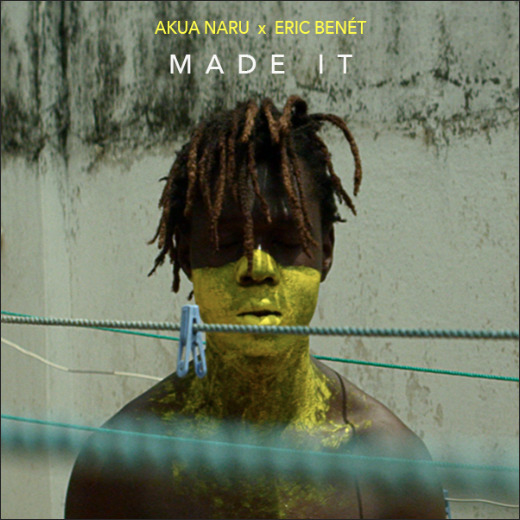 Singer, rapper, poet, social activist, Akua Naru premieres highly anticipated music video "Made It" featuring Eric Benét. The song is the second single off Akua Naru's third and forthcoming studio album, The Blackest Joy.
"Made It" is a joyful depiction of black culture and celebrates its rich history. Akua delivers thoughtful lyrics about the black experience in her boom bap rhyming which correlates with Eric Benét's neo soul vibes. Its celebratory and nostalgic tone speaks of triumph through tribulation and the arrival at power and joy through struggle, an assessment of where we have been and hopeful vision for where we are going.
Filmed in Lome, Togo, West Africa and directed by LA based artist Joachim Zunke, the video, the second in a series following the visually stunning "My Mother's Daughter," is an aesthetic homage to the power of the human spirit and it's strength to overcome.
"People of the sun, we dance and pay homage. How we please the Gods? Show up regardless." Akua reminds viewers of then and now with "Made It."
Her international appeal has been recognized by fellow musicians including Merill Garbus of the band Tune-Yards. When asked about Akua she told NME, "I think she's incredibly talented. Her heart is open wide and ready to tell the truth. I think that's rare in artists. I don't know any other way to make art than to be truthful in that process, and have honesty be a big part of creation. There are some people's voices where when you hear them open their mouths, your jaw drops before you've even heard what they have to say. Akua has that kind of voice."
The impactful single sets the tone for The Blackest Joy which will release on April 27th, 2018.