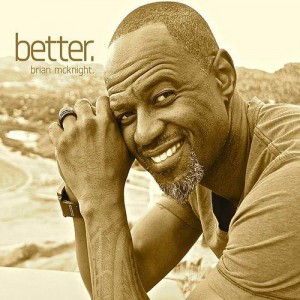 Brian McKnight has just premiered the video for the title track from his upcoming album "Better". The singer taps back into hhis vintage sound on the second single from his upcoming twelfth studio album.
The song "Better" is the follow up to the album's first single " " which Brian released the video for late last year. The follow up to his 2013 album "More Than Words" will contain heartfelt lyrics covering Life, love and everything in between. The result is his most heartfelt album to date.
McKnight took it back to the basics on "Better" using all real instruments and organic music creation. The album is scheduled to release February 26th, 2016.