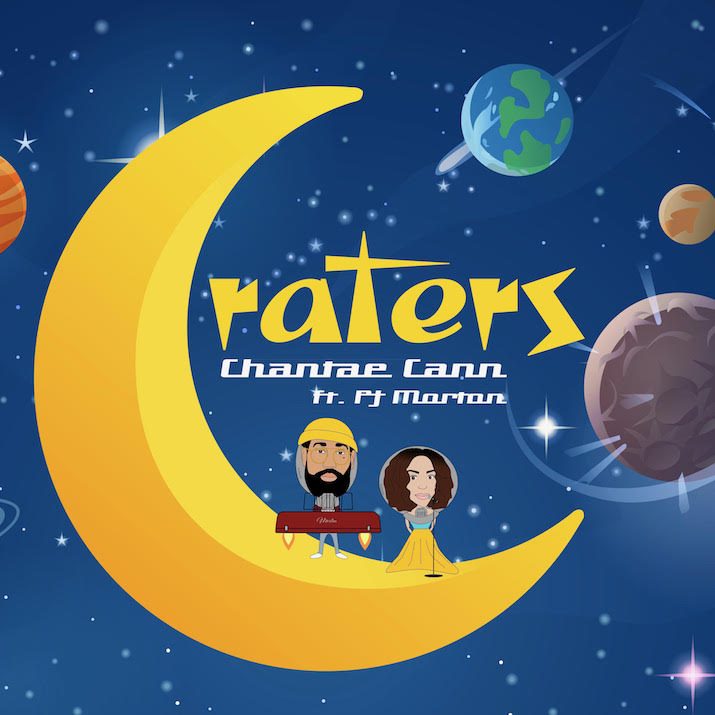 Singer songwriter Chantae Cann has just released the visual for her latest single "Caters" featuring PJ Morton. The new video is produced and animated by visual and musical artist, Brik.Liam. Chantae's new single is from her current album Sol Empowered, which is charting on iTunes and Spotify, and reached #8 on Billboard Jazz Charts.
Chantae's new offering, is fused with her signature soothing sound, along with sultry nuances and exchanges with PJ Morton. Written by Gordon Walters, "Craters" is a flawless arrangement that displays harmonious phrasing and warmth.
The overall collaboration between Morton and Chantae was established when she first began recording music, as she states, "For us to be able to come back to it all these years later is just amazing to me! His iconic voice compliments "Craters" perfectly and adds just the right amount of contrast to complete the album beautifully." When reflecting on recording with Chantae for her new album, Morton states, "Well, Chantae has always been a favorite of mine so when she called, it was a no brainer. I'm happy I finally get to be on something of hers!"
Released through Atlanta/Ropeadope Records, Sol Empowered is Chantae's second studio album, co-written and produced by Chantae and Justin C. Gilbert (Justin Timberlake & The Tennessee Kids/BBE All- Star Band). Considered a love letter to her fans, the album provides an in depth look at Chantae's evolution as an artist and musical journey. In-correlation with the new single and album, Chantae is currently on a promo tour sponsored by Kia Motors USA, entitled "The Kia Sol Empowered Tour". The company will provide the tour with a 'Kia Soul Turbo', where Chantae will have live car jam sessions with special guest performances inside the vehicle. The videos will be part of Kia's miniseries on social media.