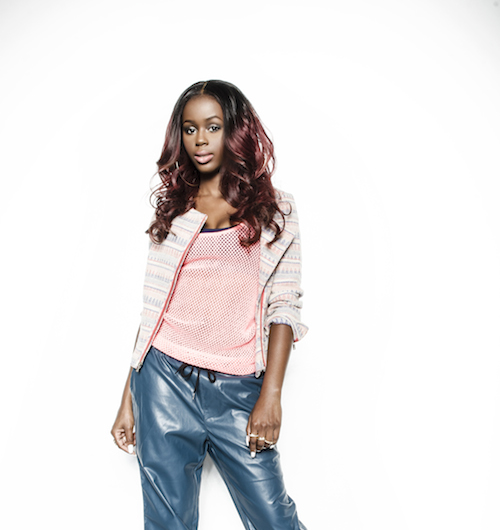 Atlanta's new, young, rising R&B star drops off a video for her buzzing single "Kissin'", directed by G Visuals. We previously featured the single back in January, and really believe she is one to watch in the future generation of r&b. Stay tuned for more from Chelsea.
Full Bio
With the music industry ever evolving and 2015 ushering in a bevy of new and fresh ideas, it is only befitting that the genre of R&B music welcomes its newest star CHELSEA! The petite GA native enters the scene with strong vocals, catchy lyrics and distinctive dance moves that entrance her audience while the depths of her music draw them in. With records like "All I Do" ft Ca$hOut and Bandit Gang Marco already in rotation and the video playing on channels like Music Choice & MTV Jams, the newcomer is making quick moves leaving her traces in the air.
With humble beginnings dating back to 5th grade talent shows and sweet auburn food festivals, Chelsea never thought she'd take her talents to the next level although she knew she had a gift. "People would tell me that I could sing, but my parents really gave me the confidence to step it up and give it a shot" Chelsea says. It wasn't until Chelsea serenaded an audience of her peers with a rendition of Corinne Bailey Rae's 'Put Your Records On' that Chelsea knew she could be a star. "I have to admit, the first time I heard them scream my name, I was addicted. I've always been competitive and active, participating in basketball, soccer and swimming while in school…but singing to an audience just felt different… it felt right and I knew then if I worked hard and developed my craft I could take over the world". And takeover is just what she's done!
Teaming up with Upper Echelon Music Group under the guidance of music industry veteran Malcom Lee, Chelsea newest single " Kissin' " as produced by Grammy nominated producer Pierre is a fresh, hip and relevant record for today's R&B lover. "This is the kind of record anyone can relate to. If you've ever been in love, then this is the record for you!" Having just wrapped shooting for the video which features popular rapper Issa as Chelsea "Bae", " Kissin' " is set to hit MTV Jams soon.
For more information on Chelsea log onto www.Chelsealuv.com and to download " Kissin' " "All I Do" or any of Chelsea other hits you can log onto I-Tunes, Amazon or any other digital medium! Make sure to follow Chelsea via social media at @TheyKnowChelsea