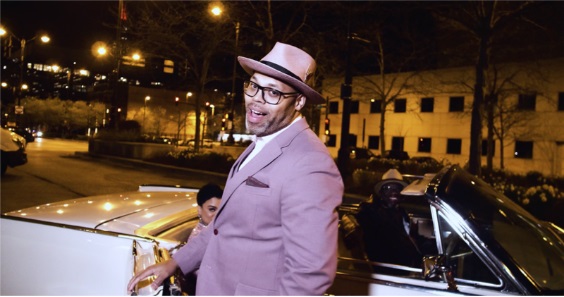 Veteran soul crooner Eric Roberson returns with the release of his new video for current single "Leave It In".
The video was directed by Chris + Blaq from Impakt Studios in Chicago, and filmed at City Winery Chicago. The duo had previously directed Roberson's videos for "Dealing" and "Still." The leading lady for the video is none other than vocalist Laurin Talese.
The song is lifted from the singer's current album "LNS". If you haven't heard about the album yet, that's because it has been released exclusively to his biggest supporters via his patreon site. They also got a first look at the video in advance.
Previously, we wrote about how Eric continues to change the game by releasing his music in such a unique fashion. He's been giving his biggest supporters a behind the scenes look at how his albums are created, and even allowing them to choose which songs make the album.