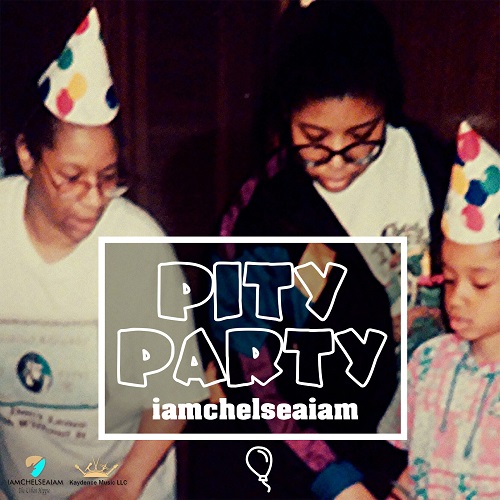 Check out the new video by emerging singer IAmChelseaIAm for her latest single "Pity Party" which YouKnowIGotSoul is excited to premiere on the site today.
The song officially released earlier in the year, and is set to be included on her upcoming EP called "A Beautiful Mess". The project will feature a much different sound than she had on her previous release "Live at the Bitter End".
For the past 4 years, iamchelseaiam has been active in the NYC live music scene and has gone on to play CMJ Music Festival, The Iridium in Times Square (A3C Music Festival in Atlanta and The Bitter End in Lower Manhattan) as well as toured internationally.
With a New York State of Mind and a Midwestern Spirit, the singer uses her guitar to deliver melodic riffs, taking audiences on a rhythmic journey which has often been compared to Tracey Chapman. Her songwriting process always starts with lyrics in the notes area of her phone. Inspired human connection, every-day conversations & relationships are what drives iamchelseaiam to create music. Her tagline, The Urban Hippie, is not only a catchphrase but how she lives everyday life.
Stay tuned for more from iamchelseaiam.