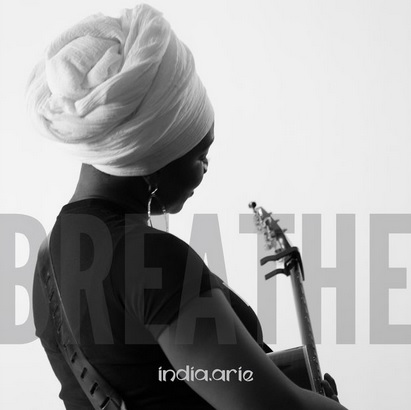 Inspired by the social injustices going on in the world, India Arie released the impactful single "Breathe" over the Summer. Now, she gives us the powerful video to go along with it. She included the following message about the inspiration:
Inspired by the death of Eric Garner and in solidarity with the Movement for Black Lives, India.Arie presents BREATHE. India sings this song to grieve those we have lost while powerfully affirming life.
The song was co-written and co-produced by India.Arie and Aaron Lindsey. It also follows her performance alongside Erykah Badu at the 2016 Soul Train Awards.
As for if this will lead to more new music, she explained on Twitter: "An EP is coming in a FEW WEEKS!! Its called #Breathe!!! but!!! FIRST!!! THE VIDEO FOR BREATHE COMES OUT!!"
Last Winter, India Arie released the holiday album "Christmas With Friends".