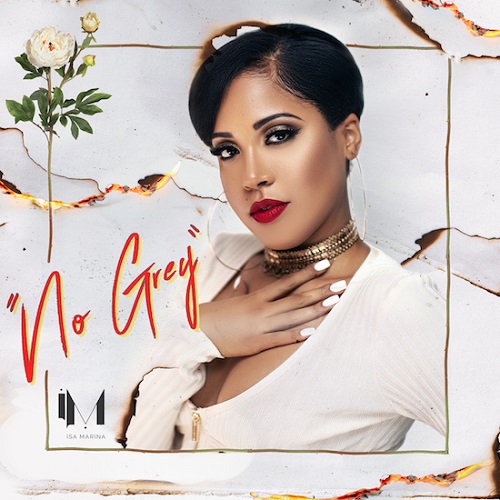 Emerging r&b artist Isa Marina has just released a music video for her latest single "No Grey", The song is an autobiographical track about indecision and transparency in relationships.
The singer explains her tumultuous relationship: "I fell into your stereotypical millennial 'situationship'. On and off and back and forth; it was not for me. I needed to get out of the grey area that I found myself in for my own sanity, and I did."
"No Grey" implements an Afrobeat twist to R&B/Pop and demonstrates Isa Marina's close relationship with her Afro-Latin roots. Her R&B vocal style meshes seamlessly with the drumming Afrobeat. The track is a lively, danceable fusion of genres, and a celebration of the melting pot of cultures that Isa Marina grew up in within the Bronx.
The video was directed by Stack Moses, who is most known for his work with French Montana. The video was filmed in Isa's hometown of Norwood in The Bronx. In her words: "we wanted to keep the music video sleek and simple, and really bring the message home of 'breaking free'/'getting out of the grey area', with colors and the interactions between the characters in the music video."
Isa is currently working on a new project that will follow-up her sophomore EP, Mirrors Volume I.