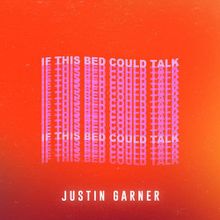 Ever heard of Plaquemine, Louisiana? "If This Bed Could Talk" will tell you a thing or two about the town of approximately 7000, where singer and songwriter, Justin Garner hails from.
Welcoming comparisons to the respectfully obvious R&B elite of today and tomorrow, Justin brings us a sensuous and seasonally necessary mid-tempo tune for the master suite, and an inspiring ode to the strip teaser.
The song was produced by New Orleans native, BlaqnMild (Drake's "In My Feelings" and "Nice For What") and instantly hits you with sonic feels of the late purple one until Garner, with his perfectly textured tone seemingly responds to Ella Mai's precaution to put her 'feelings on safety'.
Enjoy Justin Garner's new single and video.