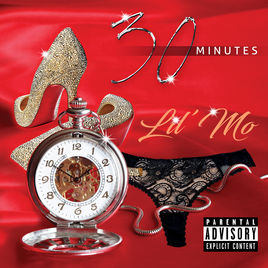 Vocal powerhouse Lil' Mo has been very quiet when it's come to new music over the past few years, but she checks in on Valentine's Day with a video for her new single "30 Minutes".
Of course, just because the singer hasn't been releasing new music, doesn't mean she hasn't been active. She's been recently appearing on the current season of Love & Hip Hop New York. She's also currently creating a Podcast of her own, called "The Lil Mo Show".
Lil' Mo last released her album "The SCARlet Letter" back in 2014, which featured the single "Should've Never Let You Go". We currently wait on the announcement of her upcoming project.