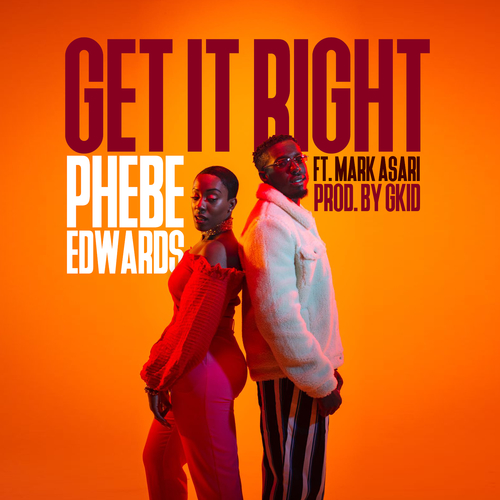 Check out the new single from North London soul singer Phebe Edwards called "Get It Right". The single was produced by UK producer Luke 'G Kid' Grant, and features 'The Voice' star Mark Asari.
Phebe says of the song: "Get It Right takes you back to the 90's RnB days! We are talking SWV, TLC and Aaliyah days! The song interprets the yearning for trust to be re-established in a relationship. Can we 'Get it right' again after being hurt? Can the relationship be restored to what it genuinely was after heartbreak?"
The singer has toured, performed and recorded with some of the industry's greats including Liam Gallagher, Stormzy, James Brown, Adele, Jessie J, Donna Summer and Rita Ora. Phebe's debut single Say Suttn charted at #14 in the ITunes RnB chart within hours of its release. She is currently touring with Years and Years US, UK and Europe tour.
Get It Right is the follow up single to Space featuring Cameron Bloomfield, released earlier this year.
Phebe is currently working on her long awaited headline London show, details of which will be released on her website early next year.