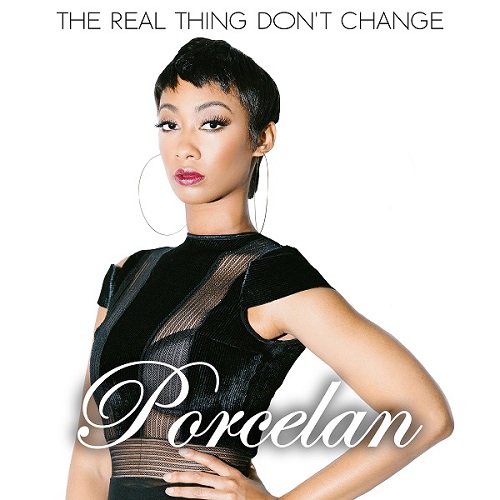 R&b artist Porcelan has just released the music video for her current single "The Real Thing Don't Change". The beautiful and moving song was co-written by producer and legendary Hall of Fame David Porter and multi-instrumentalist and producer Hamilton Harden. The music video was directed by Blake Heimback.
"The Real Thing Don't Change", is a romantic ballad that describes the emotional feeling of love and commitment. "It's about the beauty of a total unified connection in a relationship," says Porter. "Cause the real thing/it's always the real thing/And the real thing don't change…" she belts over an amazing orchestra melody with much soul and conviction. As the lead single from her forthcoming debut album release, Porcelan's powerful and mesmerizing vocals captures the essence of what real love is, whether it's newly found or one that has endured the test of time.
Porcelan, is a Memphis-made recording artist and songwriter on the rise. She sang before an audience for the first time at the age of 10, and with abundant school choir solos to sharpen her natural desire for perfection, she would soon find her voice as a songwriter, performer, and first-time recording artist by the age of sixteen. Listeners most often make comparisons to some of the great female voices of our time, but with great humility lurking just beneath a fierce vocal range, Porcelan delivers her own version…every time.