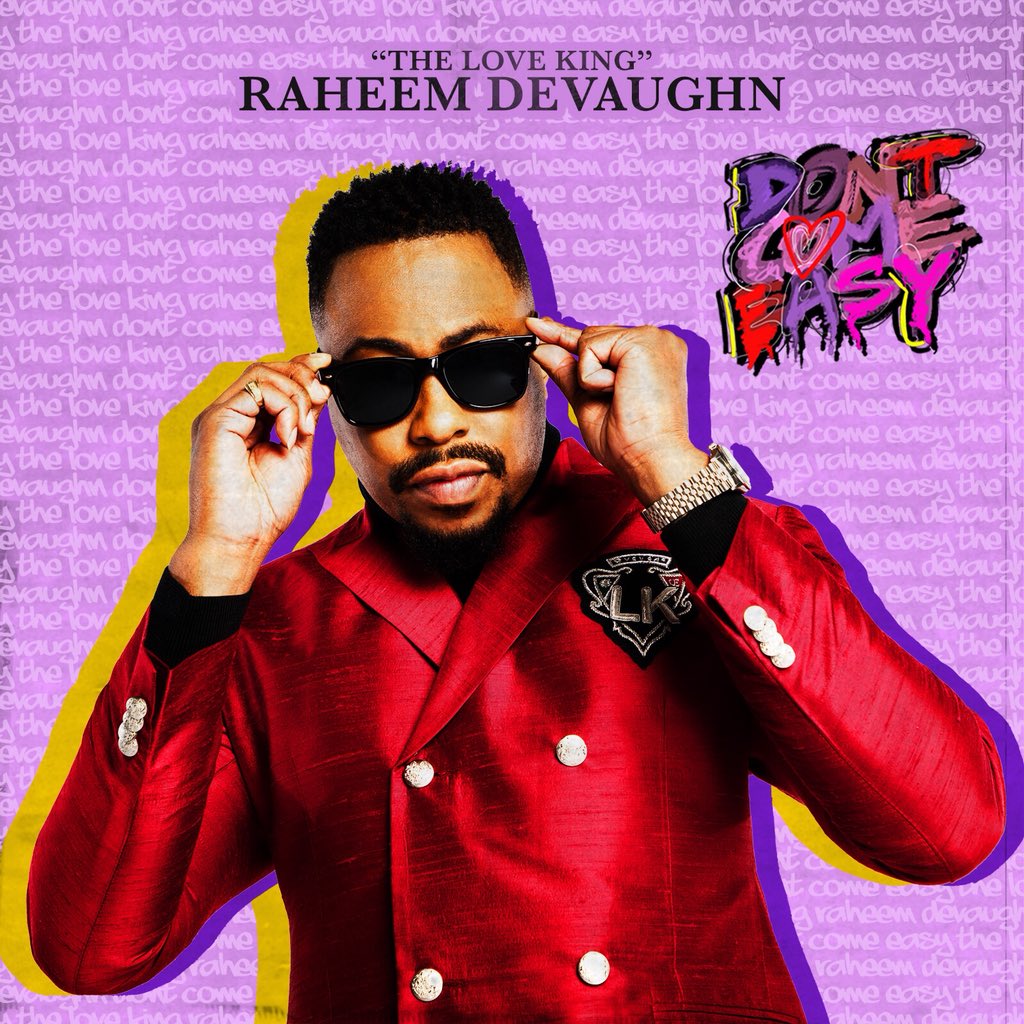 Veteran r&b singer Raheem DeVaughn has just unveiled the visual for his latest single "Don't Come Easy". The song is the first offering from his upcoming album "Decade of a Love King", a project that finds the singer continuing his evolution and exploring love and relationships.
Shot earlier this year, the video showcases the tenor's effortless vocal talents and offers a supernatural back-and-forth between the self-proclaimed "Love King" and his special lady love. From start to finish Raheem declares his affection and hopes for an everlasting relationship and glimpses of them together are teased throughout as their passion grows. The video was directed by Christopher Scholar.
Raheem DeVaughn has been crafting and developing his signature sound for 10 years and his most recent single, "Don't Come Easy," continues in the footsteps of his past projects with an updated twist. Following his 2105 release, Love, Sex & Passion, which debuted at No. 1 on Billboard's R&B Albums chart, this track is from his forthcoming, sixth studio album, Decade Of A Love King.