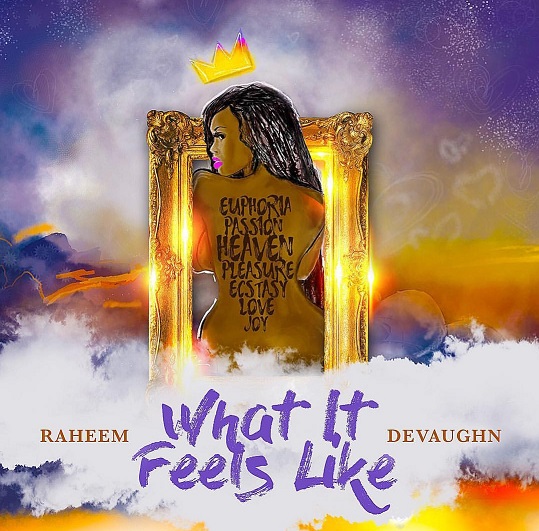 Check out the visual for the latest single from r&b veteran Raheem DeVaughn with "What It Feels Like". The song is the second single from his upcoming sixth album "Decade of a Love King", which he's announced will release on October 19th, 2018.
"What It Feels Like" was written by Raheem Devaughn and produced by Wendell "Mista Grinch" Hanes and "Jazzy Yo" of Volition. The flashback music video is directed by Chris Scholar. Raheem adds about the video:
"#WIFL is the flashback story of how two people first met and years later they run into each other and simply take it all the way back to that special day. I am extra excited about the #WIFL video because it is produced in conjunction with a youth program "Hands on the Future" that trains youth 14-23 year old and prepares them for the entertainment industry. The Chris Scholar music-directed video was shot at a local food chain restaurant name Z-Burger; supported by the DC government (OCFTME) and Chi-Squared LLC,. It was a very unified effort to tell my love flashback story. So "What It Feels Like" felt great."
The first single from "Decade of a Love King" was "Don't Come Easy", which released over the Summer.