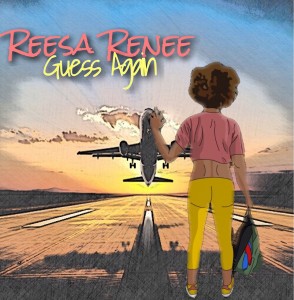 YouKnowIGotSoul is proud to premiere the new video for the song "Guess Again" by emerging rnb talent Reesa Renee. Fresh off of her performance in our Sol Village showcase, the DMV native shares the visual for the very personal song to her career. She revealed to us about the song:
I wrote the song in a very busy season of my career. I was at a transitioning point in my career where I was spending a lot more time on the road. I was juggling family and music and music was winning. I found myself missing family functions and birthday parties and it was really bothering me. I wrote that song for my loved ones; just a way of telling them I cared even though I was gone and missing things.
"Guess Again" is featured on Reesa's "Lovers Rock" EP which released last year. The song was produced by her brother P'Kay who constantly allows her a platform to say the things she feels in an uplifting way.
Stay tuned for our interview with Reesa in the coming weeks, along with more new music and videos she has in store.