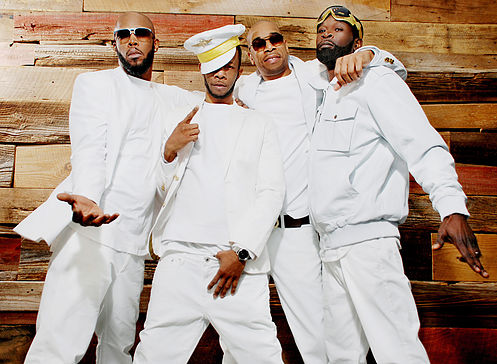 90's r&b group Soul for Real return with the video for their brand new single "Love Again". The group is back and are combining the best of old school r&b with a new aged twist, as you can hear on the new song.
"Love Again" is set to be included on their upcoming EP, and it's rumored that the group will also be on an upcoming reality TV show.
Soul For Real remains as a quartet, consisting of original members and brothers Christopher, Andrew, Brian and Jason. Originally from New York, the platinum selling group now resides in Atlanta, GA.
Coming from humble beginnings, they fought to make it into the limelight, but their time there seemed to be short lived. The guys spent many hours singing in their church choir before being discovered after a winning performance on the legendary Showtime at the Apollo.
Sighting the group's potential, Uptown Records signed Soul for Real in 1994. Their best known single and debut album Candy Rain hit #1 on the Billboard Hot R&B/Hip-Hop Songs, and peaked at #2 on the Hot 100 chart. Their second single, "Every Little Thing I Do", reached #11 on the Hot R&B/Hip-Hop Songs and #17 on the Hot 100 chart. Soul for Real toured the world working with producers such as Heavy D and Sean "Puffy" Combs. Their third album Heat was produced and released in 1999.
Re-emerging in 2007, Soul for Real began work on their fourth album entitled The Unknown and later that year released their single "One Man" featuring Jadakiss. Though they have been out of the public eye for many years, the brothers have continued to work on their craft.
After enduring a trying season, SFR announced that they were back in the studio working on new material that is sure to be a crowd pleaser. If by chance you missed out in the 90's you won't want to miss them now.