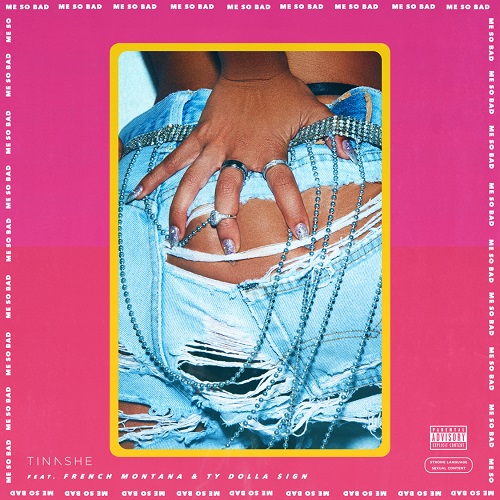 Feeding into the anticipation of her upcoming sophomore album, r&b star Tinashe has just released the third single called "Me So Bad" featuring Ty Dolla $ign and French Montana. The collaborators came together just in time for the Spring season for an infectious track and hyper color music video.
"Me So Bad" wraps up a trilogy of singles released by Tinashe off of the upcoming album "Joyride"; which is set to release on April 13th, 2018.
The thirteen track album boasts a wide range of features including previously heard tracks with Offset on lead single "No Drama" and recently released "Faded Love" with Future. Check out the full tracklisting below.
Tinashe "Joyride" Tracklisting:
Keep Your Eyes on The Road (Intro)
Joyride
No Drama feat. Offset
He Don't Want It
Ooh La La
Me So Bad feat. Ty Dolla $ign & French Montana
Ain't Good For Ya (Interlude)
Stuck With Me feat. Little Dragon
Go Easy On Me (Interlude)
Salt
Faded Love feat. Future
No Contest
Fires and Flames