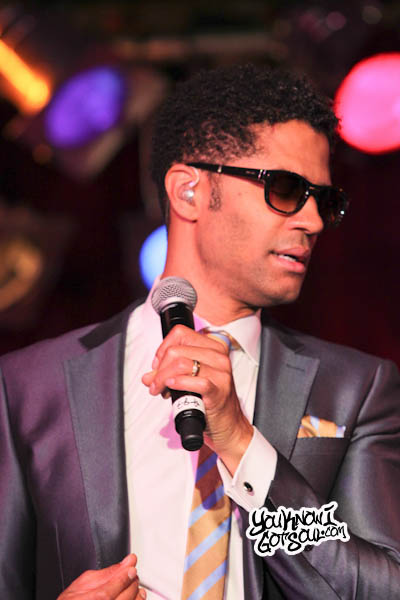 After over a decade over recording his music as part of Warner Bros. Records, Eric Benet has left the label to release his next project independently on his own label.
He adds:
"It's always been a dream of mine to release something independently and have my own label. I saw an opportunity earlier this year when Warner Brothers was going through its situation it was going through", Eric told YouKnowIGotSoul. "I kinda asked if they would graciously let me out of my contract at that point. *Laughs* I'm very happy that they did."
Additionally, Eric went on to discuss what differences he expected to encounter with his first release on an indie label:
"I feel like the major difference this time around is the joy of freedom. The joy of ownership. The energy that infuses into the creative process and basically the whole campaign of the album itself. Being at a major record company, it's always a situation where you're in competition with all of the other artists that are there. No matter how much you love them and no matter how much camaraderie is there, there's only so much financial backing that can go around to support everybody. Everybody is jumping up and down kinda being like 'Me, me, me , me, me!!!' and this time around having my own label it's so incredibly liberating just a powerful feeling that I'm calling the shots. This is my situation. To make it ever better, at the end of the day, I'm going to own the masters instead of the record labels. You can imagine that just infuses so much energy into the process."
You can expect Eric's new currently untitled album in the Spring of 2012 which is led by the first single "Real Love".