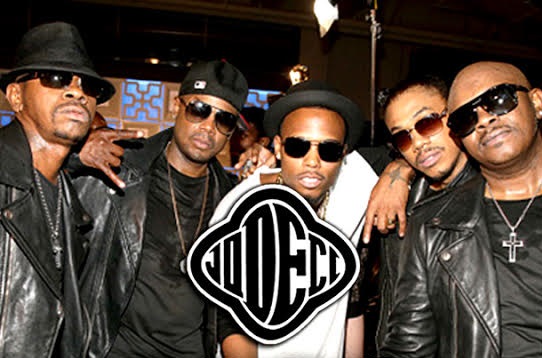 It's been almost 15 years since the release of Jodeci's last album "The Show, the After Party, the Hotel" which included the hits "Freak'n You" and "Love U 4 Life". Since then, music from Jodeci collectively as a group has been almost nonexistent. As R&B fans continued to wait patiently for something new to come out, it seemed improbable that a new album would ever be released. However, Dalvin DeGrate, beter known as Mr. Dalvin, exclusively announced to YouKnowIGotSoul that a new album is indeed in the works.
"I don't want to promise you anything, but I would say near the end of the year. I think that we'll probably go on tour first because we haven't toured the States since like '96, so we're probably going to tour the States and then everybody is going to come back together and put out that album. We've got like 200 songs recorded already, we got so many songs recorded so we're probably going to go through them and put an album together. We got hot songs that we never released or nobody ever heard. "
Furthermore, Dalvin made sure to denounce any speculation that the "Bad Boys of R&B" had broken up.
"Everybody thinks that we just broke up and we don't even speak and no one even talks or nothing, but it's nothing like that. We're family and people don't understand that."
Be on the lookout for Jodeci's new album which will be released under Interscope/Universal.