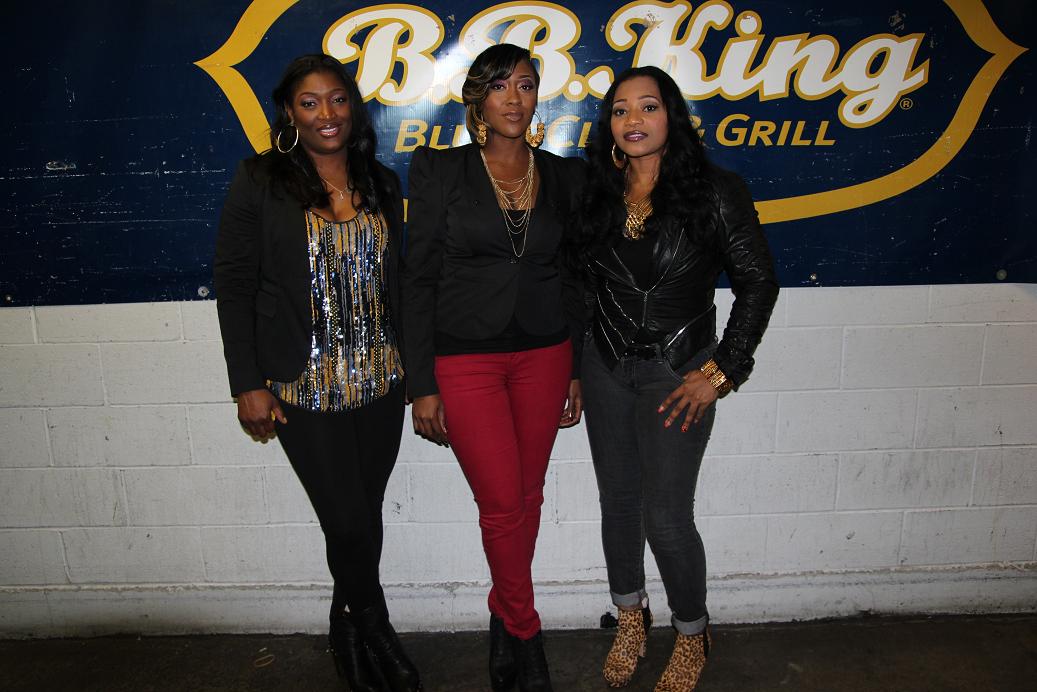 From the moment SWV announced they were going to go back in the studio to record on a new album, many music listeners were curious to find out what kind of sound they were going go with. After all, the last SWV album was released almost 15 years ago. With music constantly evolving, there were concerns that the group would follow the current trends in music and pull away from the classic sound that made them the legendary group that they are today. In an exclusive interview with YouKnowIGotSoul, Grammy Nominated Producer Lamb about the approach he's taking with the upcoming SWV album. Lamb, who is known for his work with Missy Elliott, will be producing the majority of the album which includes the lead single "Co-Sign".
"On "Co-Sign", a lot of people are going to hear a lot of the same SWV. They had rich harmonies, Coko is a great lead. The music that you're used to hearing when you heard "Weak", "You're The One", "Anything" and all these big records that they came out with a while ago, I'm not going to try to deviate from that. I'm just going to give them a new age SWV and pull from all those songs. I understand that this is what I would want to hear as a consumer. I'm not going to try to deviate and fight against that. I used to try to fight against what people wanted, but I approached it like 'Okay look, don't fight against what's hot for that artist'. SWV, they're big acts and they've been in the game for a long time. They took a long break, so when you hear them you're going to feel like 'Wow, they never missed a beat!' That's very important to me as a producer to be able to bring that feeling out of the people so that they can feel like 'I got to get SWV's album because it's crazy'. I want them to feel like 'I love this song, song after song after song. It feels like greatness.' They're a legendary group and I'm honored to even be able to work with them.
Lamb also discussed the influence that SWV had on his music dating back to when he was in High School.
"I have another little short story about SWV also. I was in the 9th grade playing football and we had a prep rally and our band struck a song. They played the song "Weak" and I almost felt like I didn't want to play football, I wanted to go in the band when they played it. It just sounded so amazing in the gym and we had a big game that night coming up. I'll just never forget that feeling of when I heard "Weak" and the band playing it. Those little elements and those things in my life and pieces, I carry those same pieces today when I sit down and create another song. I have to pay homage, and not even pay homage, I feel honored to be producing and writing for a legendary group as SWV. There are females that sing now and they're solo artists or vocalists right now that pulled a lot of their runs from Coko and pulled their harmonies from SWV. I feel the same way. I feel like I've pulled a lot of the music that I do right now from the music that they did back in the day. You can call it paying homage or whatever you want to call it, I just feel like they deserve to have a great album. They deserve to be mentioned when people mention great vocalists, great acts. When people mention legendary acts or artists, they deserve to be up there with them. It's my job to try to pull that out so that people can look at them from that same respect when they were out in the 90's."