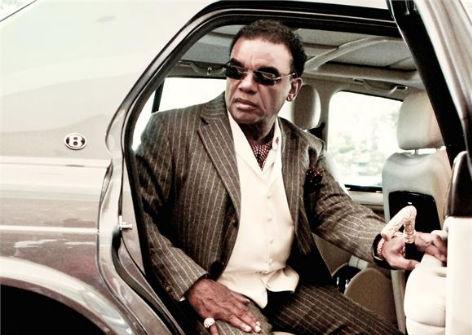 Musical legend Ronald Isley is set to release his new studio album, This Song Is For You, on July 30, 2013. The album features 13 songs which showcase the unique sound that has kept Ronald Isley in the spotlight for over five decades. The first single, a slow jam about asking a beautiful woman to go on a first date, is titled "Dinner and a Movie," and was number #1 most added at urban AC radio last week.
Isley, as part of the Isley brothers, released the dance anthem "Shout" in 1959. This hit was followed by "It's Your Thing," "Twist and Shout," "This Old Heart of Mine," and more. After forming the T-Neck label to maintain better control over their recordings, the Isleys charted more than 20 pop titles in the '70s (and nearly twice that many on the R&B side) with hits like Stephen Stills' "Love The One You're With," "That Lady," Seals & Crofts' "Summer Breeze," "Harvest for the World," "Fight The Power Part 1," "For The Love of You," "The Pride," "Take Me To the Next Phase," and "I Wanna Be With You," among many others. The next few decades saw more hits by The Isley Brothers, including "Between The Sheets," and "Don't Say Goodnight (It's Time For Love)."
In 2003, Ronald Isley released an acclaimed album with songwriting legend Burt Bacharach titled, "Here I Am: Bacharach Meets Isley." Isley has also had a long-standing collaboration with R. Kelly, who produced and wrote material for Isley in the mid '90s and early '00s. Isley also sang hooks on tracks for R. Kelly, as well as hip-hop acts such as Warren G., 2Pac and UGK.
Isley will tour this summer with Frankie Beverly and Kem. Look for tour dates to be announced soon.