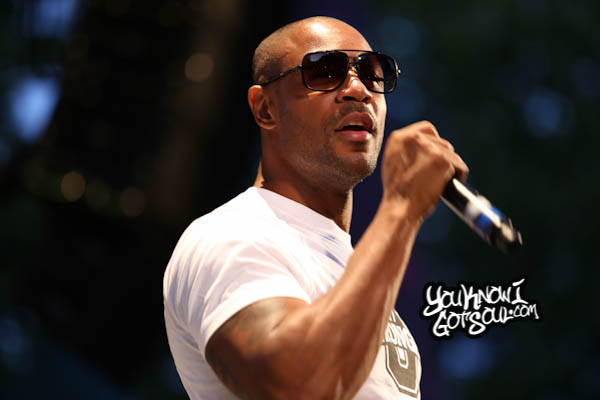 While many artists have taken breaks after the release of an album, Tank is showing no signs of stopping. Aside from producing and writing for others, he just recently released his highly acclaimed mixtape "Diary Of a Mad Man". Tank is now ready to continue the success from his last album "Now or Never" and build on from it.
YouKnowIGotSoul had a chance to speak with Tank to find out the overall sound of the album.
"'Savior' is going to be the straight up R&B thing. It's got some elevation just as 'Maybe I Deserve' went to 'Please Don't Go' to 'Emergency'. The elevation is still there. It's still R&B on the next level. It's not old at all. It's not the same thing that I've done, but it's what I do. Just a little more current. I'm a producer and writer for a lot of different artists, so to be part of the current and to drive the current isn't really difficult. When it comes time to making my album, I've naturally progressed to do that. When you hear the new singles, you're going to be like 'Man!' We've stumbled onto something that's going to be really good."
In addition to that, Tank also talks about the plans for the upcoming album and when he expects it to come out.
"The album is done. This album is actually done and ready to come out probably sometime around March. It's the first this has happened where the album is done, packaged and ready to go. Now we have time to actually put our entire plan together with really kicking thing this off really big. We're going to get around the country and Obama this thing, we're running for president. We're ready!"