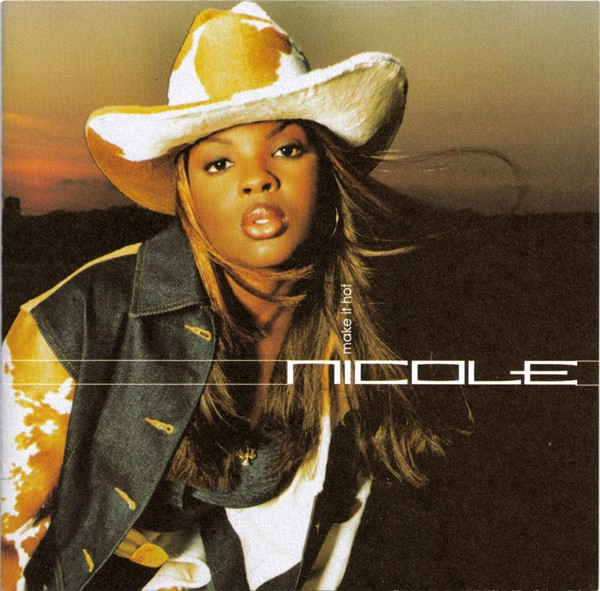 Through the 90's, Missy Elliott developed a reputation for creating hits and in the process turning artists into stars. Following her discovery by DeVante Swing, her time in Da Bassment, inclusion in The Swing Mob collective, and eventual liberation, things began to really take off. Producing hits for 702, Aaliyah, Ginuwine, SWV gave her the opportunity to start her own label, The Goldmind. When she made 17 year old fellow Virginia native Nicole Wray her first signing, there was seemingly no doubt that greatness would follow. Nicole's powerful vocals teamed with Missy Elliott's knack for hitmaking were a combination that seemingly couldn't miss.
 
Through a series of interviews we've conducted with Nicole Wray through the years, we're able to tell the story of how her debut album came together. Although it hasn't received the attention it has deserved through the years, it's packed with plenty of quality r&b songs. Join us as revisit this r&b gem.
 

Following Missy Elliott
The initial product of the collaboration between Missy Elliott and Nicole Wray was the debut album, "Make it Hot". The album came at a time when Nicole was still a teen and getting her first taste of the industry.
"I was just getting started. I was fresh out of school and was doing a small tour with the Superfriends camp which was Missy Elliott, Aaliyah, Ginuwine, Playa, Timbaland and Magoo. We were doing some shows. We started in Virginia Beach and then we went onto LA and I think we did Georgia. The process working on that album was pretty unique because I was young and fresh out of High School and still wet behind the ears. I wasn't doing any writing, I was just following Missy Elliott and she had the writers that came in. I remember going back to school, I was in my senior year. I was telling all my friends that I had recorded an album and that I was working with Total, SWV and Missy Elliott. Nobody believed me. I told them I had met Faith Evans at the time and held Biggie's son and I had pictures. I was showing all my friends at school and one day at lunch in the cafeteria, my video came on. The people went nuts in my school and from that moment, I was known as Nicole Wray. I had fans in school, but I also had people who hated on me. I had my locker and I had pictures and people would write stuff on my locker whether it was mean or good. It was weird. It was an excitement, but it was also a sadness because I went straight from my friends and having a social life to having a life on the road. I didn't understand it, it just happened really, really quickly for me. I didn't grasp it all, it was happening so fast that I couldn't enjoy my career. I would start touring and picking up the writing skills and started writing shortly after that just before my second album. Just going into the studio and having these lyrics and trying to figure out where I was after "Make It Hot". It was exciting, sad and difficult at the same time. It was an experience for me, but I was still like a teenager.
Lead Single "Make it Hot"
The album of course was led by the first single and title track "Make it Hot" which was produced by Missy's frequent collaborator Timbaland and features a rap from Missy as well as another of her proteges, Mocha. The song was classic Timbaland of the time and would go on to become Nicole's biggest single to date, certified Gold. It was her first single and was an immediate hit. Nicole recalled for us the creation of the song:
"Wow, I kind of remember it vividly. I think we were in Manhattan, New York in the studio. Missy came in and I was there waiting for her and she played me a record that Timbaland had produced. I wasn't sold on it right away, it was a little weird for me. I guess it was because it was uptempo and it was in such a low key for me and I didn't like it right away. I didn't learn it right away, she had herself and another writer by the name of Keli Price from Virginia that came in and laid the vocals down for me. I came in and I remember having something to eat and listening to the record a couple of times. I went in the booth and I didn't get it right away, so she gave me the CD and told me to go to my hotel and actually listen to it over and over again so I could learn it. Once I felt like I had it, we came back in the studio and I started loving the record, I started living with it. I guess for me, I wasn't a writer at the time, but for that moment she kept telling me "I'm telling you this song is going to take off!" And it did, it took off. I went in the studio and I laid it down and they loved it. I remember Sylvia Rhone coming to one of my sessions at the time and she was loving it."
Missy Elliott's Stamp
With Nicole being Missy Elliott's first artist on her Goldmind label, she definitely wanted to put a stamp on the music. For that reason, Nicole didn't handle much of the writing, and Missy took on the bulk of it; something she'd grown accustomed to doing with success for other artists.
"Even though I was always around Missy Elliott, she lived a fast-paced life and party life. Missy, she wrote records. She knew me, but she was just writing records. I don't think she was trying to get a story from me, it was just that she was so articulate in what she did that she could write a song and you would think it would be about my life."
Contributions from Playa
Although the album sports production credits from Brian Alexander Morgan (who produced the second single "I Can't See) and a few lesser known producers, perhaps some of the biggest contributions would come from all three members of Playa; Static, Smokey and Black. Although they were not selected as singles, "Raise Your Frown", "Eyes Better Not Wander" and "Testing Our Love (Suga)" remain standouts from "Make it Hot".
"I remember my mom living in this apartment in Virginia and Missy came over because her mom lived in the same neighborhood. She came over and got on the phone. She called some guys from Derby City. She was like "I got this little girl sitting here and she's amazing. I'm going to let her sing to you on the phone". I sang "Weak" by SWV to Static on the phone and he was like "Say no more. I'm coming to Virginia and we're going to work on your album". I wasn't writing, I was young. He came in the studio and he had so much swag. He had that swag. All of Playa did. Black, Smokey and Static had "Cheers 2 U" and they were working on their album too. They came into Virginia to one of our number one studios at the time called "Master Sound". I would record there after school and I would work closely with Static. He would come in and always focus. He was very quiet, but very talented. He would write, he would talk to me first and he would try to get to know me by asking me about my life and where I grew up, if I had my boyfriend, how I felt about my boyfriend and how I felt about different issues on life. We would closely work together on a couple of songs that made the album which I still love today."
Missy Elliott's Lasting Impact
Nicole Wray still has success as an artist to date, doing shows and touring as part of her group Lady. Though things didn't work out as expected under Missy Elliott, she credits her for helping her find herself as an artist and give her start. As she tells us:  
Shout out to Missy Elliott. I have been singing loud and powerful since I was eight years old. When I got with Missy, she tamed my vocals because I was all over the place. I was raised in church, my family sang in church. It's in my heart. I never really transitioned, it was always in me. Missy would be like "Nicole, this isn't the song for screaming and yelling" because it was always there. I always had it. I was finding my voice and finding myself as an artist. I began to sing what was already there in my heart and belted it out. I wasn't writing in the beginning with Missy, I was a little protégé. I was young and I was like a baby. Everything that I had been through, coming into the game with my mom and then missing class to go on the road to tour with Aaliyah, Ginuwine and Timbaland. I loved what I did and I just found my voice and my soul."
 
Despite the fact that "Make it Hot" was not a major success commercially, ask any r&b lover who has heard it and they'll tell you it's extremely underrated. Nicole Wray had all of potential in the world at the time, and teamed up with Missy Elliott, they were able to create a masterpiece. We can sit and wonder why the album didn't perform better than it did, but it's best to just look back and be glad we have it. It's fun to take a look back at history and see the product of Missy Elliott's first signing to her Goldmind label.