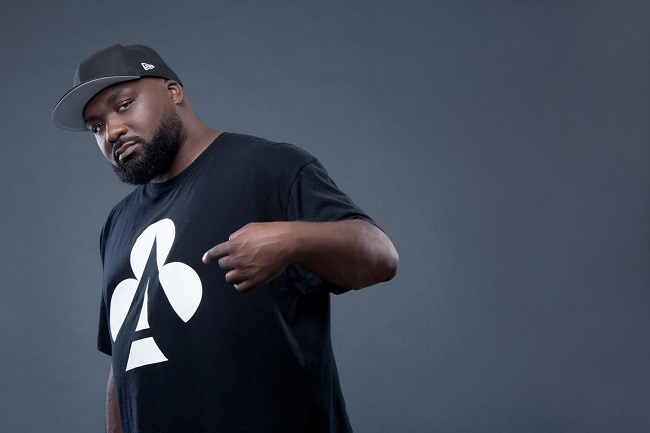 Here at YouKnowIGotSoul.com, we are all about finding emerging r&b talent that will be the next big thing in years to come. As much as we enjoy continuing to celebrate those artists from the 90's who keep churning out quality music, it's also a thrill to find exciting new artists as well.
For that reason, we're excited to announce a feature we linked up with DJ Ace of BBC Radio 1Xtra to put together. We allowed the UK based DJ to give us some insight on who he thinks are the ones to watch currently in r&b, and we must say this list is pretty impressive. Even though we hadn't heard of all of the artists previously, a quick listen gave each of these picks immediate credibility.
As one of the biggest champions of r&b music over the past decade, who better than DJ Ace to identify the next wave of emerging talent? He is a true advocate for the sound and uses his radio show, with features segments such as 'RnB Hour', to provide a platform where both UK and US sounds of R&B connect and merge. Having been passed the baton by non-other than legendary R&B predecessor Trevor Nelson earlier this year, Ace now commands the 10am-1pm mid morning, weekday slot on 1Xtra.
Without further ado, check out this comprehensive list handpicked by DJ Ace as the "Ones to Watch" in r&b. Hit the Soundcloud links below to explore the unique sound that each has to offer.
Emmavie
'One of the most talented artists we have in the UK. Singer, song writer, producer and DJ. She's huge on Soundcloud and her debut EP is SO eagerly anticipated.'
https://soundcloud.com/emmavie100
Kara Marni
'19 year old singer song writer with an amazing voice. Make sure you see her live next year. Her song 'Golden' has been getting loads of love on 1Xtra. We all can't wait for a full project from her.'
https://soundcloud.com/karamarni
Lylo Gold
'Her song "Over You" is one of my favourite UK RnB records of 2017. She has that very down to earth relatable vibe I think people will love. Looking forward to more music.'
https://soundcloud.com/lylogoldofficial/over-u-prod-xvr-blck
Melisa Whiskey
'One of the most streamed UK RnB artists. Popping up in some of the biggest Spotify playlists and up and down Spotify charts Melisa has a knack for creating those big RnB sing alongs. Her song 'Biliin' featuring Inch from Section Boyz might be one of my top 5 UK records of the year. 2018 is looking very good for her.'
https://soundcloud.com/melisawhiskey/melisa-whiskey-billin-ft-inch
Bxrber
'North London Singer who's track "Worship" got regular spins on 1Xtra. Regular trips to and from LA suggests to me he is working on something MAJOR for next year and I can't wait to hear it.'
https://soundcloud.com/bxrber/worship-feat-jnthn-stein
You can check out DJ Ace on his BBC Radio 1Xtra mid morning show from 10 am – 1 pm. You can also visit his very own R&B destination website www.TheRecordBox.co.uk where he continues to show support to the genre.