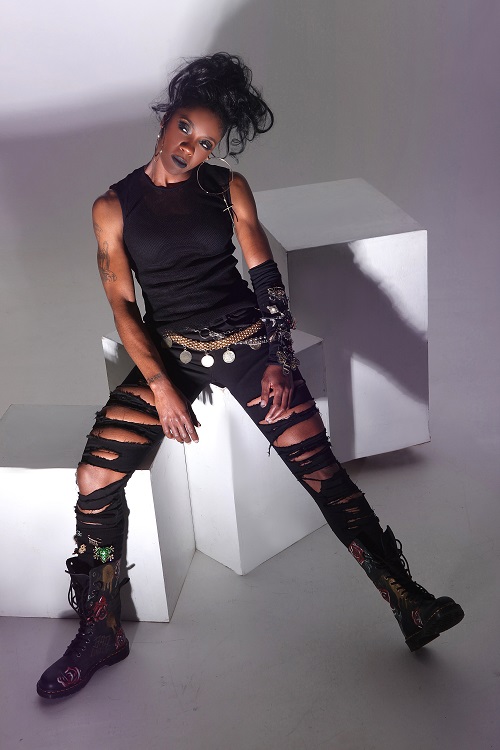 We recently had Pamela Long from the group Total as a special guest on our SoulBack R&B Podcast, and she gave some very candid insight into her career. Among the topics she touched on was her emerging solo career and upcoming album, why she decided to break away from Total, and if the group will ever record a third album. She covered so much more on the full appearance on the podcast, so make sure you check that out as well.
Also in case you missed any of our previous SoulBack R&B Podcast episodes, you can check those out here.
YouKnowIGotSoul: Talk about your new single and upcoming solo album.
Pamela Long: At the of the day, first and foremost I've got to thank God. If not for nothing, I really thank God for keeping me relevant. I feel great. I don't feel like I'm out of the loop. You know how sometimes you go away and come back and feel like a fish out of water? I feel right at home. It feels like the beginning for me. It is a fresh start apart from Total. This new album actually is just me. It's actually just Pamela Long, it's my life, the things that I've been through, my trials and tribulations, the ups and downs. The marriage and the failed marriage. Just being with the girls and then not being with the girls but still maintaining the sisterhood. There are so many things to this album. Then it's very colorful. This album reminds me of in between a Kendrick Lamar and Chance the Rapper. It has that colorfulness to the album. I'm so excited about it. This new single "Why" is about my relationship with my ex husband. One day he called me up and said he didn't want to do this anymore. I called up my dude Kenny Black and said I wanted to come in and record. I was literally crying recording the track. It was my heart's cry. That's why you hear the "Why, why, why". It was my heart crying over the relationship.
I always wanted to do an album. I really didn't know the depth of which direction to go. It all came about when my heart got broken. It was just like song after song began to pour out of me. I didn't even think that I was a writer. When we were with Bad Boy and doing records with Puff, if it wasn't broke then don't fix it. He had a writer Terry Robinson that did some amazing music for us. I never knew I could write the way that I write now. It was just sometimes you never know what's on the inside of you until it has to come to the fore front.
YouKnowIGotSoul: Do you think there will ever be a 3rd Total album?
Pamela Long: A Total album is still something I believe is going to happen. Everybody was ready [for the 3rd album]. They were all ready to do the Total album, but there was something burning in me. It's been on me forever. I've always put myself on the back burner to allow everything else to go forward. I believe that the girl's did it as well. In some aspect there were things that they wanted to do as well. We were under contract honestly. It wasn't like we fell off, Total was at the height of their career. Personally I can say for myself that it was just internally. I had so many internal issues going on. I had to find me. I remember waking up and thinking who was I? I'll never forget in that moment of November of 1999, that was it for me. I remember going to my older brother and saying I couldn't do it anymore. I was about to give my life to the Lord. I could not emotionally and mentally. Physically I had everything. But you wouldn't think that this girl who had everything physically but was so empty on the inside. I had this longing for something more. I started to go deeper into things. Thank goodness I wasn't into drugs. I had never drank on the road. But when I was home, it was like I was a mess. I was drinking to find out what was missing. That was when I gave my life to Christ, and the light turned on for me. My life meant something.
Then with the whole Total situation, Kima and I went out to perform, and a lot of people said we couldn't do it. We went to Keisha and at the time she wasn't ready to go on the road, she was a Mom and taking care of her kids. As sisters, it hurts to hear it, but you have to respect it. Then when things started to move with me and Kima, we were holding it down, and people got behind us. When we did the Bad Boy tour, and Keisha came back, it was amazing. It was like family all over again. People expected a Total album after that. But while on the tour, I had dropped a single "You Said", and overseas it went #3. So my thing was, I'm excited that my baby going #3. This was what I was supposed to do. My thing to everybody was just please give me the opportunity to do something I always wanted to do. Regardless of if I sell 1 record or 10 million. Just allow me this moment. This is something I've always wanted to do. I've always fallen back and did it for the team. This is the moment for me. I feel it in my heart. Then after this moment, let's get back In the studio all 3 of us and do what we have to do.