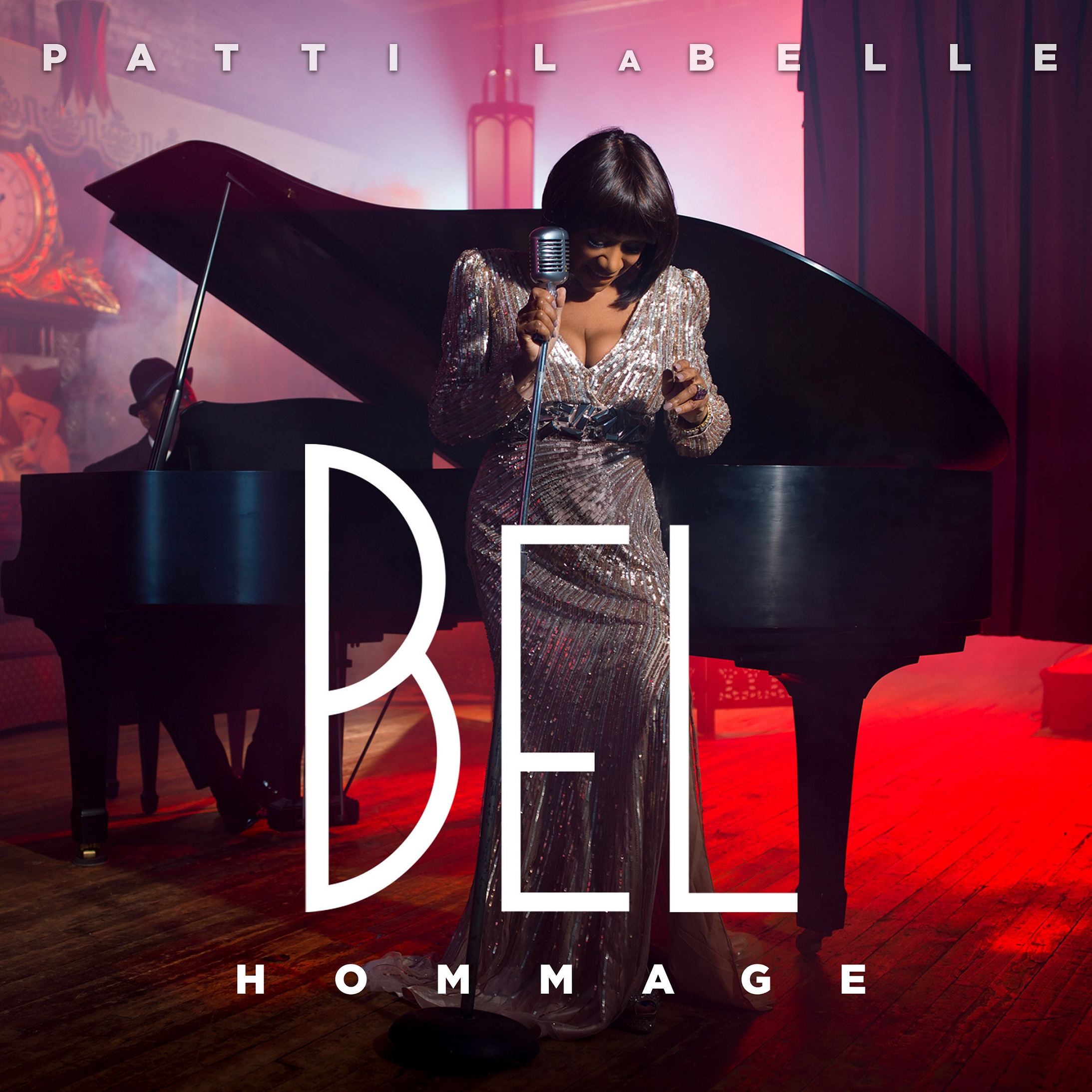 legendary award-winning entertainer, Patti LaBelle, announced that she will release a new album entitled Bel Hommage on May 5, 2017. A stunning collection of jazz standards, the release is a joint venture between Sony Red and LaBelle's own label, GPE Records. The physical CD is available for pre-order now and the digital album will be available for pre-order on March 24th.
Bel Hommage, LaBelle's first album since the 2008 critically acclaimed Labelle reunion project, Back to Now, boasts thirteen beloved jazz classics including, "Moanin'," "Moody's Mood for Love" (featuring KEM), "Peel Me A Grape," "Softly As I Leave You" and "Here's To Life".
With more than 50 years in show business, LaBelle has recorded and performed music across multiple genres including R&B, disco, pop and gospel. However, Bel Hommage marks her first foray into jazz. She grew up listening to many of the songs that she recorded for the project and has always admired artists such as Dinah Washington, James Moody, Nina Simone, Nancy Wilson and Frank Sinatra, who've made these standards famous. LaBelle says, "I've been saying for years that I was going to record a jazz album, but I hadn't taken that leap of faith to try something different. Now I'm so happy that I did because I really love all of these songs and I pray that everyone else will too!"
In addition to Bel Hommage, LaBelle is releasing her sixth book and fourth cookbook, Desserts LaBelle, on April 25th and has a line of successful food products, Patti's Good Life, which is carried at Walmart stores. She also continues to sell out concert venues across the United States and stars on the hit Cooking Channel show, Patti LaBelle's Place.
Patti LaBelle – Bel Hommage Track Listing:
1. The Jazz In You
2. Wild Is The Wind
3. Moanin'
4. Till I Get It Right
5. Moody's Mood For Love (featuring KEM)
6. Softly As I Leave You
7. Peel Me A Grape
8. Don't Explain
9. I Can Cook Too
10. Folks On The Hill
11. Go To Hell
12. Song For Old Lovers
13. Here's To Life