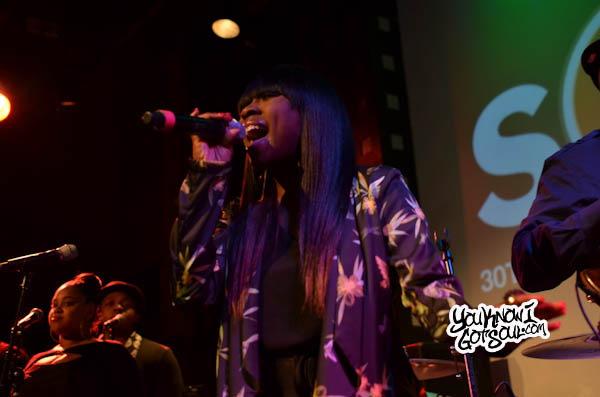 We recently had Pamela Long from the group Total as a special guest on our SoulBack R&B Podcast and she dropped a serious gem on us! We had all been aware that Total had their differences as a group following their second album, but little did we know that they almost underwent a high profile lineup change! Pam revealed exclusively to us:
There was a time, I don't think a lot of people know this, but Kima had quit the group. It was myself, Keisha and Meelah. Everybody was loving it. But then it was like Puff took awhile to sign Meelah, and of course everything got back to normal. Meelah was rocking with us. We had recorded a few songs with her. Everybody was going bananas over this. That was after the second album. We were going to come back with Meelah. Puff waited too long, and 702, they had come back to the table with a deal, and Meelah went with that deal. We recorded some songs with Meelah that we still have. When I say it was fire, it was fire! Then Puff started calling us The Chocolate Girls, because Meelah and I are more dark skinned than Keisha.
Whoa! Let's digest that one for a minute. The timeline of the whole situation does make sense. 702 had released their second album in 1999 before Meelah took a hiatus. This was also around the time after Total released their own second album.
If you're an r&b junkie like us, you would have known that Meelah was for certain around the Bad Boy camp during that time. She contributed writing credits to Faith Evans' 2001 album "Faithfully" and can even be heard on background vocals on the single "Burnin' Up". We had never put two and two together, but really who would have thought?
As Pam stated, Meelah did end up going back to her group 702, which led to the 2003 album "Star". Although she has been back with 702 to perform in recent years, Meelah is currently working towards a solo album.
Hopefully someday we'll get a listen to those Total songs with Meelah on them!