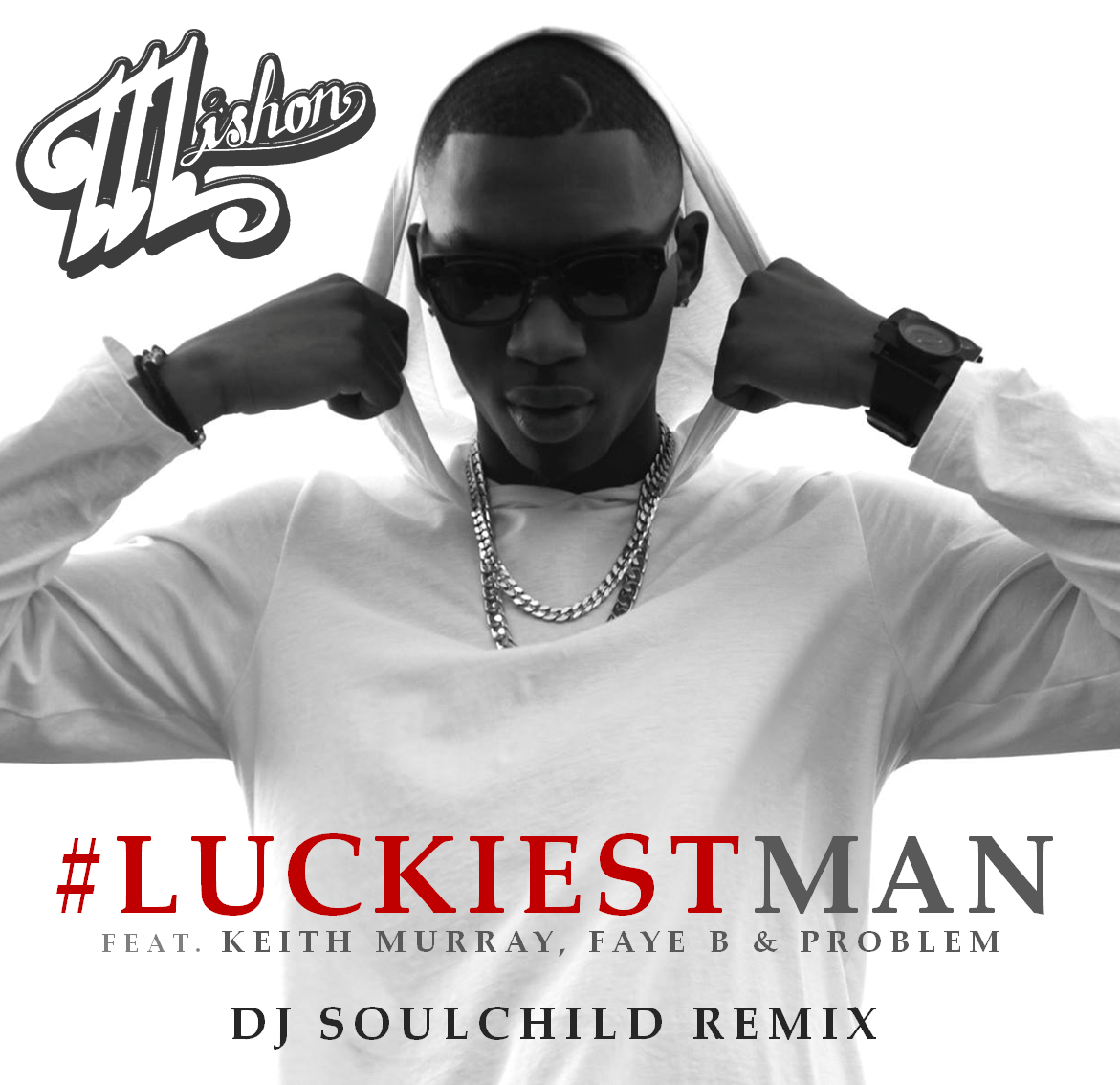 Our dude DJ Soulchild has done it again, and we're proud to premiere his latest masterpiece. This time he takes the Mishon song "Luckiest Man" featuring Problem and adds his artist Faye B as well as legendary rapper Keith Murray and of course flips the beat in only a way he can. The international DJ and remixer (part of The Remix Bullies) has been masterfully putting his own spin on rnb hits for years now, often times outshining the original. Check out his latest creation and read the full press release below.

DJ Soulchild of "The Remix Bullies" is back with yet another remix smash!
This time the Swiss DJ / remixer / producer / artist manager has taken R&B singer Mishon's hit single "Luckiest Man" (originally featured on Kevin Hart's "About Last Night" soundtrack) and transformed it into a funky, shuffling, Old School-flavored dance floor burner, which throws you right back to the block parties of the early 80's and samples "The Whole Darn Family – Seven Minutes Of Funk" break, infamously used on the Jay-Z and Foxy Brown classic "Ain't No N***a".
The original version already featured Compton rapper Problem. However, DJ Soulchild has called on Hip Hop legend and Def Squad member Keith Murray for extra back-up, as well as Swiss R&B singer Faye B who duets with Mishon, resulting in a fun and playful expression of being in love with that special someone.

FOLLOW DJ SOULCHILD ONLINE:

www.facebook.com/teamsoulcheeezy
www.twitter.com/djsoulchild
www.instagram.com/djsoulchild
www.youtube.com/djsoulchild